The paintings on the grid ceilings of temples and shrines enhances the sublimity of the building.

The most common compositions are seasonal grass and flowers with birds or insects in a circle.
Nowadays variety of motifs and designs are applied to the paintings such as devas, drums, water patterns, dragons, phoenix, geometric patterns, and lucky images.


Raised Colouring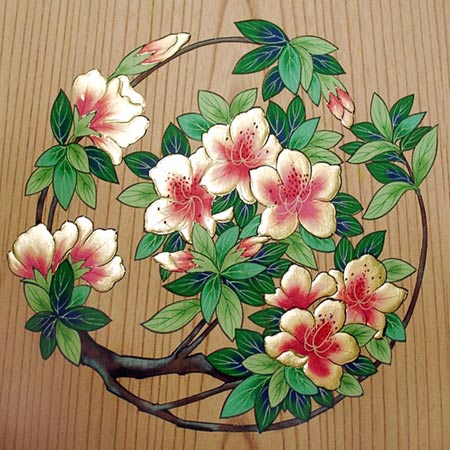 the volume of flowers are raised by applying thick colours, thereby showing a relief-like effect.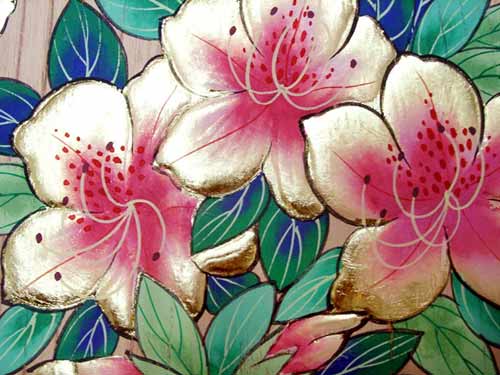 The average dimension of the ceiling panel is 45cm square. Although, sizes vary by each buildings.
We offer ceiling paintings on a panel with sizes fitting for each temples.
Gold Edge Colouring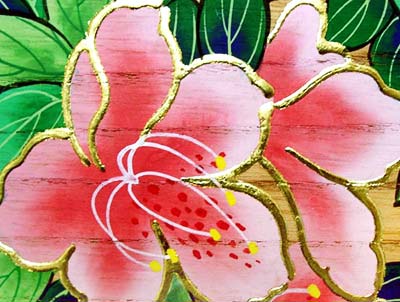 Gold paint is applied to the edge of flowers resulting an additional richness.