The visit of Emperor Komei to Kamigamo shrine (Reproduction)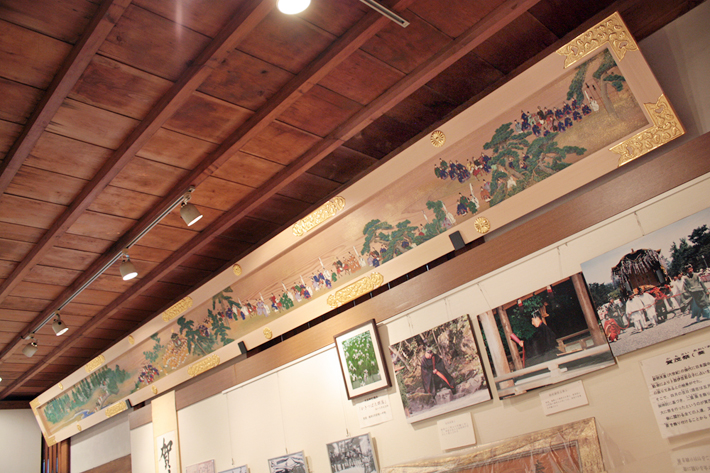 The painting describes the visit of emperor Komei to Kamigamo shrine in late Edo era. It was damaged over time and colours fell away by sunlight. The original ema panel may have a possibility to be registered as the cultural asset.

Overall dimension: 590mm(Height) x 7458mm(Width)
Panel simension: 377mm(Height) x 7245mm(Width)

The width of the panel is approximately 7.50 meters which cannot be seen in elsewhere. Searching such a size of solid timber was a difficult task from the start.

Some details are referenced from the hand scroll of the same title which was also kept in Kamigamo shrine.